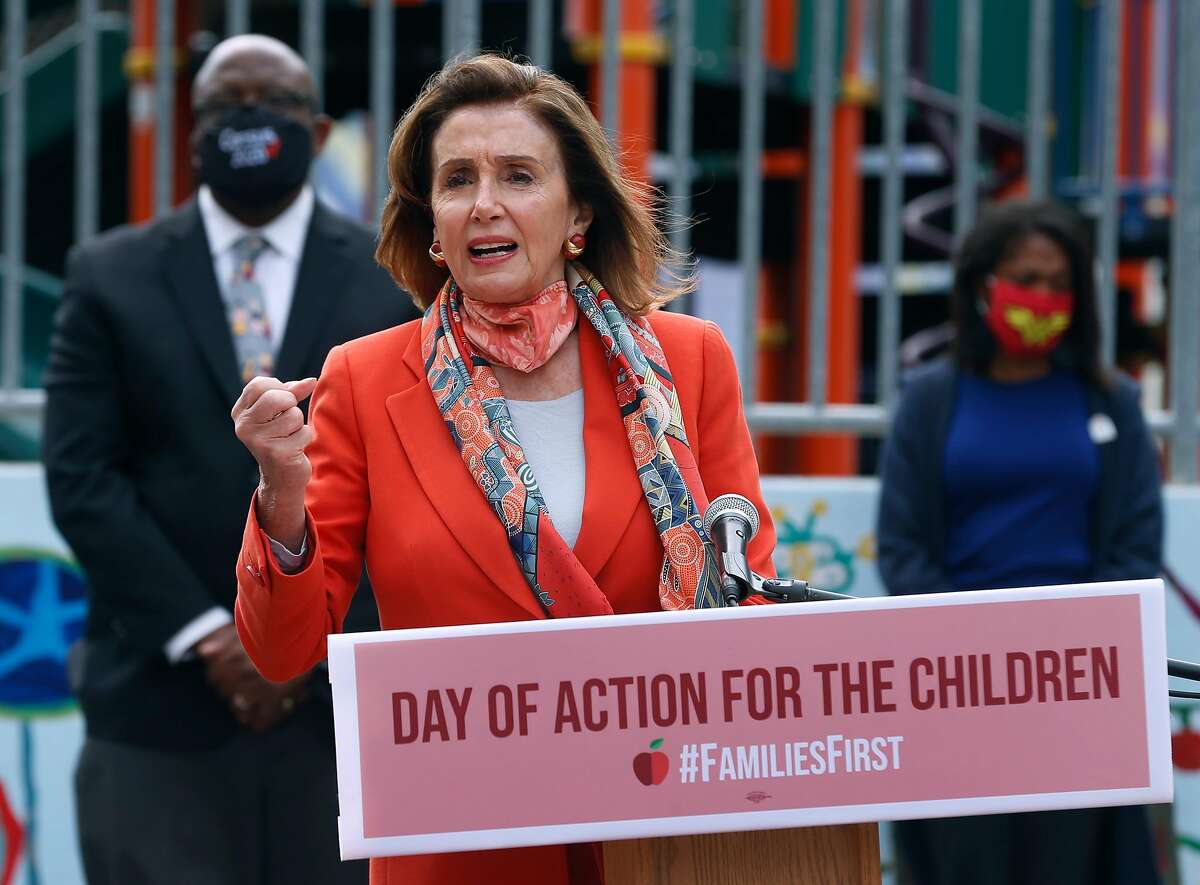 "I believe that God has given us a free will to honor our responsibilities," Pelosi said last fall. Her office did not immediately respond to a request for comment.
Cordileone's move was an escalation over abortion politics, and comes as the issue has taken on new significance in the wake of a leaked draft Supreme Court opinion that would erase the abortion rights protections established in the 50-year-old Roe v. Wade case. His declaration will apply to priests under his archdiocese.
In a letter to those priests, Cordileone noted his outreach to Pelosi asking for meetings, which he said were rebuffed, and included a background document detailing what he labeled as Pelosi's "extreme" position on the issue.
"This is the fruit of years of prayer, fasting and consultation with a broad spectrum of Church leaders whom I respect for their intelligence, wisdom and pastoral sensitivity, and it continues my efforts to invite the Speaker down the path of conversion," Cordileone wrote. "I have debated within my conscience for years what the right thing is to do and, although unpleasant, I'm at peace in my conscience with this decision."
Pelosi, an avowed Catholic, has long been a supporter of abortion rights and as House speaker oversaw the passage of a law that would codify abortion protections in federal law. That bill failed to advance in the Senate.
Cordileone has been among the more outspoken of American Catholic leaders, who have increasingly pressured politicians over abortion. Last year, the Roman Catholic bishops of the United States approved a document saying that public figures must adhere to their faith's teachings, and that bishops must address perceived gaps between actions and teachings, according to the New York Times. The document ultimately did not call out President Biden, another devout Catholic who supports abortion rights, by name.
Cordileone's move does not represent the views of most San Franciscans, who support abortion rights, and a Pew Research survey last spring found that 67% of American Catholics support pro-abortion rights politicians like Biden receiving Communion. Among Republican-leaning Catholics, however, 55% support denying him Communion.
In Catholicism, receiving the consecrated Communion wafer and wine, or the Eucharist, is a central part of Mass and one of the most significant ways Catholics affirm their faith during services. Biden, who attends Mass every week, was denied Communion at a South Carolina church in 2019, CNN reported.
But Pope Francis, the leader of the Catholic Church, was asked about the effort by U.S. bishops and said he never denies anyone Communion, and urged bishops to be pastors, not politicians. He welcomed Biden for a private meeting at the Vatican last fall and Biden said the Pope told him he was a "good Catholic." Biden received Communion at St. Peter's during that trip. He warmly welcomed Pelosi last year, as well. The Pope also said in 2018 the life of the unborn is sacred, but so are other lives including those of the poor and the already born.
Cordileone told The Chronicle last year he was "dubious" that the Pope told Biden he could continue receiving the sacrament. The archbishop has maintained a high-profile campaign against Pelosi on the issue of abortion — including by waging a digital ad campaign — though he says he agrees with her and Biden on other issues including immigration.
"I'm not a politician; I'm a pastor of souls," Cordileone previously told The Chronicle about the campaign.
Soure The San Francisco Chronicle's Washington